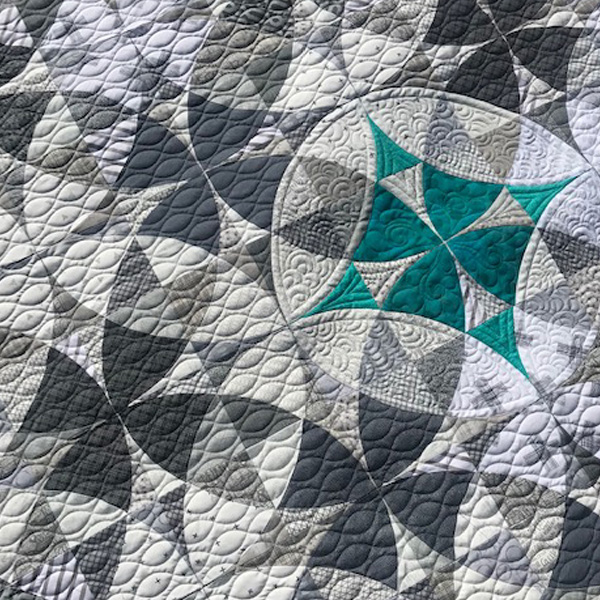 Pricing
Quilting
The biggest question, right? Like many long arm quilters, I've used a simple (ha) metric system with the length times the width times the type of quilting… but found there was time spent on doing things that didn't fit into that equation.
Like oops, these borders are sort of wonky
My goodness this quilt seems to be off
Correcting the backing that needs to be squared
Realizing design running time can be different depending on scale and intensity of pattern
Custom quilts that require multiple thread changes, dropping belts to do freehand fill
Hopefully you're understanding my thought pattern here. Solution? I have an hourly rate (like a plumber, but not that much!) hourly charge is $40.00. At the end of the day, its very close to that metric system but a lot less math!
Binding
Attach your prepared binding $.10 per inch
Cut, sew and attach binding to quilt $.15 per inch (with fabric you provide)
Cut, sew, attach and hand stitch to back of quilt $.25 per inch
Extra
Seam backing $10.00 per seam, $20.00 per seam if pattern needs to be matched or if its Minkie.
Please email me at melissa@fiddlestitches.com or phone 503.577.3811 to arrange a day and time to look at your quilt top and discuss design options. I can give you a very close idea to what your cost would be. Let's talk soon!